Virus cases in 6 Highlands schools prompt quarantines
August 28, 2020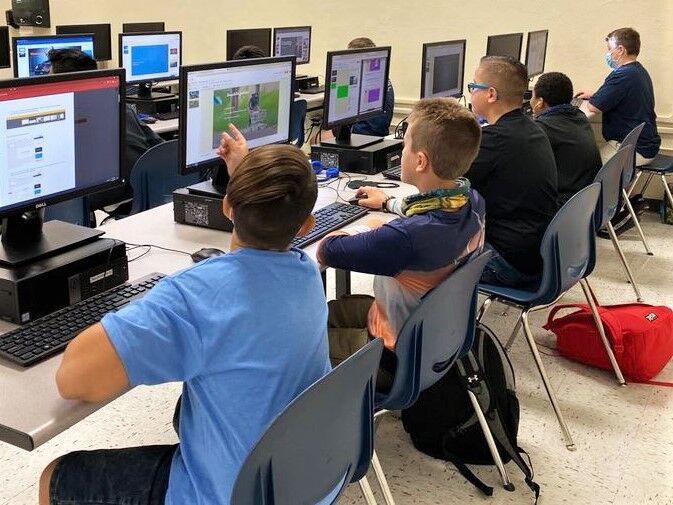 SEBRING — The School Board of Highlands County reports there have been students or teachers who were positive for COVID-19 at six schools prompting others to be quarantined.
Avon Elementary, Avon Park High, Hill-Gustat Middle, the Kindergarten Learning Center, Sebring Middle and Sun 'N Lake Elementary are the schools that have had a positive student or teacher.
Deputy Superintendent Andrew Lethbridge said on the first day of school the Health Department informed the district that an Avon Elementary student, who had been tested earlier, was positive for COVID-19. Five other students, who were in contact with the student went home.
A Kindergarten Learning Center student was positive on the first day of school and a teacher at Sebring Middle School tested positive the week before school started, which prompted the quarantine of other teachers, he said.
The district was informed Tuesday of a Hill-Gustat Middle School student who tested positive for COVID-19, which after contact tracing, led to 18 students being sent home as a precautionary measure, Lethbridge said.
The student was not in school this week as the family was waiting for the test results, he said.
The district is teaming with the Health Department for the contact tracing and to notify anyone who may have been within 6-feet of a positive person for 15-minutes or longer.
There is no general message sent to parents when a student is positive for the virus, Lethbridge noted.
There is an interview process with the individual who is positive, Lethbridge explained. Then the Health Department, with the assistance of the school, goes through the student's day on campus, checking seating charts and where they were seated in the lunchroom and things like that to determine who needs to be notified.
Highlands News-Sun asked about testing for the students who were in close contact with a positive person.
Those in close contact are informed to be more aware of the COVID-19 symptoms, such as a headache, which you may not pay attention to on any given day, Lethbridge said.
There have been situations in which a family member tested positive at home, so the student had to go out of school based on their contact with a virus-positive person, he said.
In the first week of school, the positive cases were in people who were already positive and coming to school and not necessarily anything that was spread at school, Lethbridge said.
"When there is a positive case we are being extremely proactive figuring out who has hit that threshold of within 6-feet for 15 minutes or longer and sending those individuals home," he said. "We feel for the parents who all of a sudden their students are quarantined for something that is outside their control so we have been trying to support them as well as we can."
If anyone has had their child tested and is awaiting the results, the child should not be sent to school, Lethbridge said. "We have had several instances with individuals, who should have had their students stay at home, have sent them to school while awaiting results and that should not happen."
The ramifications is that other people end up being quarantined because a parent did not take precautions with their own child, he said.